Yamaha DTX760K Electronic Drum Set
Product includes:
Yamaha AC Power Adapter
Yamaha DS550U Drum Stool
Yamaha FP7210A Foot Pedal
1 Year Local Yamaha Warranty
Free Delivery in Singapore Only
Select Option with Assembly if required
Add to Wishlist
Add to Compare
Yamaha DTX760K – A Real-Playability Drumming Experience in a Convenience of an E-Drum Set
The DTX760K offers drummers the benefits and luxury of using all 3-zone DTX-PADs in a more affordable kit. Utilizing the same real hi-hat controller, and large 3-zone choke-able cymbals as the 900 series, this configuration provides a realistic and comfortable feel around the entire instrument. The hi-hat and snare stand are included, so you can ideally position them as you please, and the kit can be expanded with up to two additional pads.
DTX760K Features
A total of 1,396 sounds covering a broad spectrum of instruments
A full-fledged hi-hat system consists of a pad that sets onto the supplied hi-hat stand
Easy to import your favorite voices (WAV/AIFF) into the DTX700
The DTX700 easily connects to a computer via a USB cable (sold separately)
DTX760K Specifications
MODEL
Yamaha DTX760K
CONFIGURATION
TRIGGER MODULE
DTX700
RACK SYSTEM
RS700
WIDTH
277 mm (10-29/32 inch)
HEIGHT
213 mm (8-25/64 inch)
DEPTH
95 mm (2-3/4 inch)
WEIGHT
1.5 kg (3.31 lbs)
TONE GENERATOR
MAXIMUM POLYPHONY
64 notes
VOICES
Drum and percussion: 1,268, Melodies: 128
EFFECTS
Reverb: 6, Chorus: 6, Variation: 42, Kit EQ: 4 band, Master EQ: 3 bands
DRUM KITS
Preset: 50, User: 10 * all of which may be edited and overwritten
SEQUENCER
NOTE CAPACITY
Approx. 152,000 notes
NOTE RESOLUTION
480 ppq (parts per quarter note)
SONG RECORDING TYPE
Real-time replace
SONG TRACKS
1 track
SONGS
Demo: 2, Practice: 44, Pad: 17, User: 30 * all of which may be edited and overwritten
SEQUENCE FORMATS
Proprietary, SMF format 0
CLICK
TEMPO
30 to 300 BPM, Tap Tempo supported
BEAT
1/4 to 16/4, 1/8 to 16/8, 1/16 to 16/16
TIMING
Accents, Quarter note, Eighth note, Sixteenth note, Triplet
TRAINING FUNCTIONS
Measure break, Groove check, Rhythm gate
OTHER
CONNECTORS
USB TO DEVICE/TO HOST, OUTPUT [L/MONO] (Standard mono phone), OUTPUT [R] (Standard mono phone), Trigger Input 1 to 8, 11 (Standard stereo phone, L: Trigger Input, R: Rim Switch), Trigger Input 9 and 10 (Standard stereo phone, L: Trigger Input, R: Trigger Input), HH-KICK (Standard stereo phone), HI-HAT CONTROL (Standard stereo phone), AUX-IN (Stereo Mini), PHONES (Standard stereo phone), MIDI IN/OUT
ACCESSORIES
Power Adaptor (PA-150, or an equivalent), Module holder, Module holder fastening screws x 4, Owner's Manual, Data List, DVD-ROM (Cubase AI)
AUDIO IMPORT
SAMPLES
500
SAMPLE DATA BITS
16 bits
SAMPLING TIME* MONO/STEREO
44.1kHz: 23 sec., 22.05kHz: 46 sec., 11.025kHz: 1 min. 32 sec., 5.5125kHz: 3 min. 4 sec.
SAMPLE FORMATS
WAV, AIFF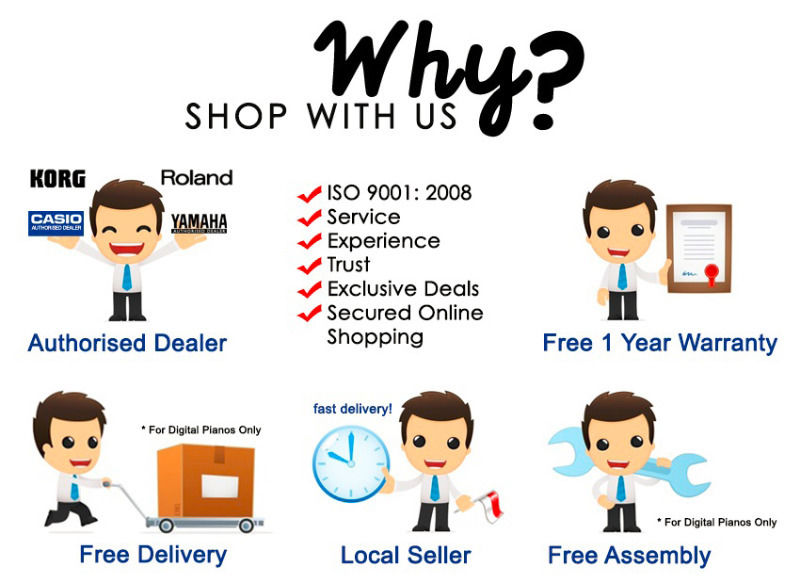 | | |
| --- | --- |
| Purchase with Purchase (PWP) | Adapter + Foot Pedal + Drum Stool (No Assembly), Adapter + Foot Pedal + Drum Stool + Assembly |
Save up to

27.7%

Save up to

$

135.00

Only

$

320.00

Rated 5.00 out of 5

$

320.00 –

$

352.00

Save up to

2.3%

Save up to

$

108.00

Only

$

4,555.00

$

4,555.00 –

$

4,575.00

Save up to

24.9%

Save up to

$

1,070.00

Only

$

3,229.00

$

3,229.00 –

$

3,249.00