Yamaha DTX720K Digital Electronic Drum Set DTX-720K DTX 700 Series
Product Includes:
Yamaha AC Power Adapter
Yamaha DS550U Drum Stool
Yamaha FP7210A Foot Pedal
1 Year Local Yamaha Warranty
Free Delivery in Singapore Only
Select Option with Assembly if required
Add to Wishlist
Add to Compare
In addition to the 1,268 drum and percussion sounds and 128 instrument voices, you can add new sounds to the DTX700 by simply loading them into the included 64MB Flash-ROM. By incorporating the DTX-PADs (the most advanced drum pads ever made) for the snare and toms you develop real drum playing technique the more you play the drums. And you'll be playing day and night with the on-board practice songs that let you mute the drums and play along; you can even record yourself for further study.
*When connecting a PCY90AT be sure to turn the power OFF.
Combining the superior playability of the DTX-PADs, real hi-hat controller and natural sounds, this system is superb for authentic training to really improve your acoustic drumming skills.
Tone Generator
Polyphony
64
Voices
1,268 drums + 128 melodies
Drum Kit
Preset: 50, User: 10 *1
Songs
2 demos, 44 songs, 17 pad songs
Expandability
Up to 3 pads
| | |
| --- | --- |
| Sampling | No |
| Audio Import | Yes |
| Cubase AI | Yes |
| Input / Output | |
Specification
DTX760K
DTX720K
Configuration
Trigger Module
DTX700
DTX700
Rack System
RS700
RS502
Size/Weight (Trigger Module)
Dimensions
Width
277 mm (10-29/32 inch)
277 mm (10-29/32 inch)
Height
213 mm (8-25/64 inch)
213 mm (8-25/64 inch)
Depth
95 mm (2-3/4 inch)
95 mm (2-3/4 inch)
Weight
Weight
1.5 kg (3.31 lbs)
1.5 kg (3.31 lbs)
Tone generator
Maximum Polyphony
64 notes
64 notes
Voices
Drum and percussion: 1,268, Melodies: 128
Drum and percussion: 1,268, Melodies: 128
Effects
Reverb: 6, Chorus: 6, Variation: 42, Kit EQ: 4 band, Master EQ: 3 bands
Reverb: 6, Chorus: 6, Variation: 42, Kit EQ: 4 band, Master EQ: 3 bands
Drum kits
Preset: 50, User: 10 * all of which may be edited and overwritten
Preset: 50, User: 10 * all of which may be edited and overwritten
Sequencer
Note Capacity
Approx. 152,000 notes
Approx. 152,000 notes
Note Resolution
480 ppq (parts per quarter note)
480 ppq (parts per quarter note)
Song recording type
Real-time replace
Real-time replace
Song tracks
1 track
1 track
Songs
Demo: 2, Practice: 44, Pad: 17, User: 30 * all of which may be edited and overwritten
Demo: 2, Practice: 44, Pad: 17, User: 30 * all of which may be edited and overwritten
Sequence formats
Proprietary, SMF format 0
Proprietary, SMF format 0
Click
Tempo
30 to 300 BPM, Tap Tempo supported.
30 to 300 BPM, Tap Tempo supported.
Beat
1/4 to 16/4, 1/8 to 16/8, 1/16 to 16/16
1/4 to 16/4, 1/8 to 16/8, 1/16 to 16/16
Timing
Accents, Quarter note, Eighth note, Sixteenth note, Triplet
Accents, Quarter note, Eighth note, Sixteenth note, Triplet
Training Functions
Measure break, Groove check, Rhythm gate
Measure break, Groove check, Rhythm gate
Other
Connectors
USB TO DEVICE/TO HOST, OUTPUT [L/MONO] (Standard mono phone), OUTPUT [R] (Standard mono phone), Trigger Input 1 to 8, 11 (Standard stereo phone, L: Trigger Input, R: Rim Switch), Trigger Input 9 and 10 (Standard stereo phone, L: Trigger Input, R: Trigger Input), HH-KICK (Standard stereo phone) , HI-HAT CONTROL (Standard stereo phone), AUX IN (Stereo Mini), PHONES (Standard stereo phone), MIDI IN/OUT
USB TO DEVICE/TO HOST, OUTPUT [L/MONO] (Standard mono phone), OUTPUT [R] (Standard mono phone), Trigger Input 1 to 8, 11 (Standard stereo phone, L: Trigger Input, R: Rim Switch), Trigger Input 9 and 10 (Standard stereo phone, L: Trigger Input, R: Trigger Input), HH-KICK (Standard stereo phone) , HI-HAT CONTROL (Standard stereo phone), AUX IN (Stereo Mini), PHONES (Standard stereo phone), MIDI IN/OUT
Accessories
Power Adaptor (PA-150, or an equivalent), Module holder, Module holder fastening screws x 4, Owner's Manual, Data List, DVD-ROM (Cubase AI)
Power Adaptor (PA-150, or an equivalent), Module holder, Module holder fastening screws x 4, Owner's Manual, Data List, DVD-ROM (Cubase AI)
Audio Import
Samples
500
500
Sample Data Bits
16 bits
16 bits
Sampling Time * Mono/Stereo
44.1kHz: 23 sec., 22.05kHz: 46 sec., 11.025kHz: 1 min. 32 sec., 5.5125kHz: 3 min. 4 sec.
44.1kHz: 23 sec., 22.05kHz: 46 sec., 11.025kHz: 1 min. 32 sec., 5.5125kHz: 3 min. 4 sec.
Sample formats
WAV, AIFF
WAV, AIFF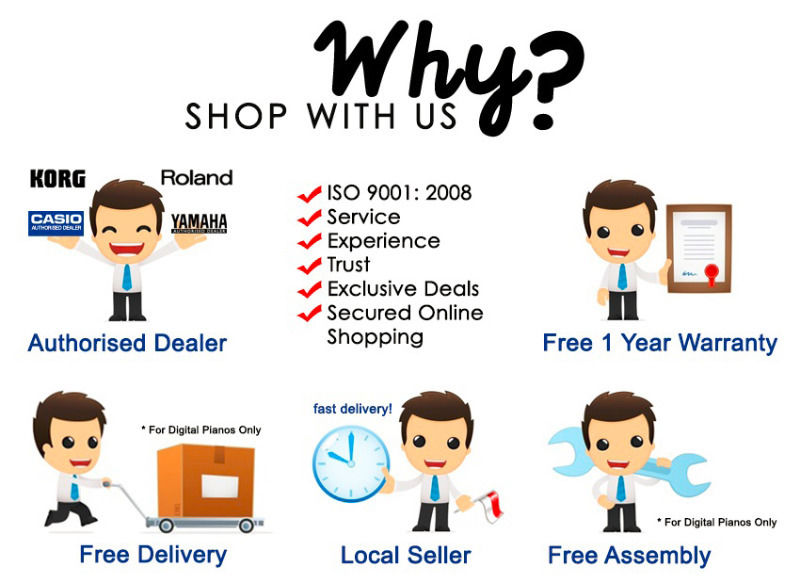 | | |
| --- | --- |
| Purchase with Purchase (PWP) | Adapter + Foot Pedal + Drum Stool (No Assembly), Adapter + Foot Pedal + Drum Stool + Assembly |
Save up to

10.6%

Save up to

$

88.00

Only

$

699.00

Rated 5.00 out of 5

$

699.00 –

$

739.00

Save up to

28.6%

Save up to

$

1,000.00

Only

$

2,499.00

Rated 5.00 out of 5

$

3,499.00