Yamaha JX113T (Polished Ebony) Acoustic Upright Piano JX Series (Made in Indonesia)
Available on backorder
Product Includes:
Non-Adjustable Height Yamaha Piano Bench
Piano Heater
Complimentary Delivery*
2 Piano Tunings**
This is Preorder and waiting time 2 to 3 months
*Complimentary Delivery: Applicable for lift-landing level only. Delivery is from Monday to Saturday (9am to 5pm)
**Piano Tuning Appointment: Yamaha Technical Center will arrange a tuning appointment within 1 week of delivery, tuning appointment is applicable from Monday to Friday (9am to 5pm)
Available on backorder
Add to Wishlist
Add to Compare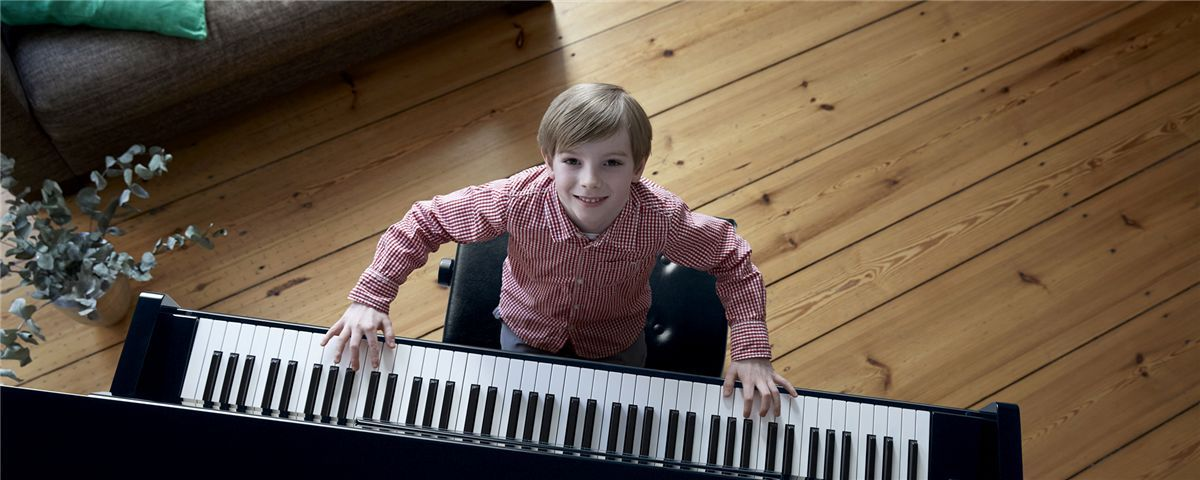 JX series
Featuring superior sound through added depth and traditional cabinetry, the JX113 looks and sounds magnificent in any living environment.
Combining quality & looks Ideal for the home environment, the JX113 looks great with its mahogany panel strip. Besides its exterior design, the rich tonal quality also makes it a great instrument for students taking intermediate piano studies.
OVERVIEW:
Combining quality & looks Ideal for the home environment, the JX113 looks great with its mahogany panel strip. Besides its exterior design, the rich tonal quality also makes it a great instrument for students taking intermediate piano studies.JX113T FEATURES:
Featuring superior sound through added depth and traditional cabinetry, the JX113T looks and sounds magnificent in any living environment.- Cut thread tuning pins, made in-house at Yamaha
– Pinblock made in-house at Yamaha
– Solid copper wound bass strings
– Hard maple bridges
– Aluminium alloy action rails
– Spruce keys with hardwood buttons
– Mute pedal
– Polyester finish
– Vacuum Shield Mould Process (V-Pro) plate
– Single caster
SPECIFICATIONS:
Color/Finish
Cabinet:
– Color: Polished Ebony
– Finish: Polished
Size/Weight
Dimensions:
– Width: 150cm(59″)
– Height: 113cm(44 1/2″)
– Depth: 54cm(21 1/4″)
– Weight: 216kg(476lbs)
Control Interface
Keyboard:
– Number of Keys: 88
WARRANTY:
– 6 Years Warranty Coverage
– 1st Year Coverage: Labour & Parts
– 2nd Year Onwards Converage: Parts Only
JU109

JX113T

JX113CP

Color/Finish
Cabinet
Color
Polished Ebony
Polished Ebony
Polished Mahogany
Finish
Polished
Polished
Polished
Size/Weight
Dimensions
Width
149cm(58 3/4″)
150cm(59″)
150cm(59″)
Height
109cm(43″)
113cm(44 1/2″)
113cm(44 1/2″)
Depth
54cm(21 1/4″)
54cm(21 1/4″)
54cm(21 1/4″)
Weight
Weight
197kg(434lbs)
216kg(476lbs)
216kg(476lbs)
Control Interface
Keyboard
Number of Keys
88
88
88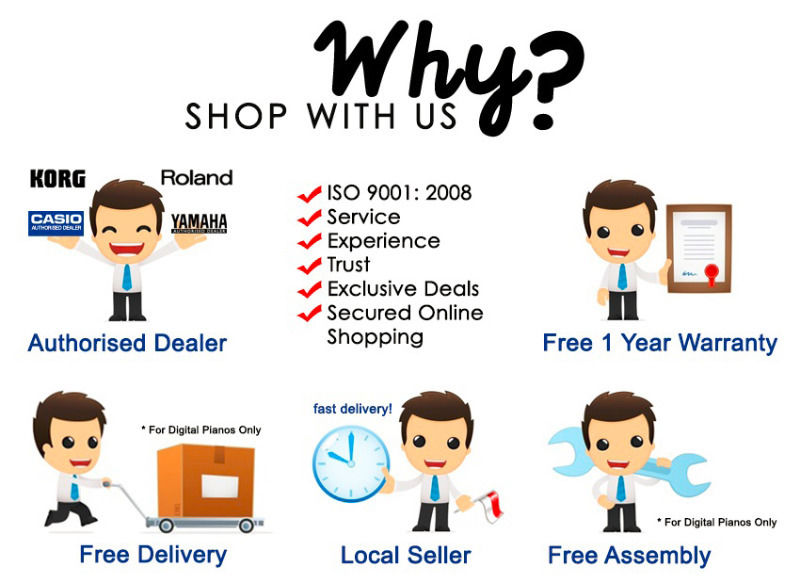 Save up to

4.4%

Save up to

$

130.00

Only

$

2,828.00

Rated 5.00 out of 5

$

2,828.00 –

$

2,858.00

Save up to

21.8%

Save up to

$

264.00

Only

$

875.00

Rated 5.00 out of 5

$

875.00 –

$

946.00